This informal participation in our community is often thought of using the internet as a sphere of influence that we can discuss and organize our ideas with others, potentially from around the world. The easiest and most common example of usage on the internet is social media, in which we can interact with friends and strangers alike. As we often post anything that comes to mind, or we simply see a news story through our technological feed, we often create a stance or opinion on whatever we see. As a result, our, perhaps newly founded, opinions often permeate throughout postings and often causes others to think about certain issues as well. Whether that be issues regarding gun control and if we should have new or a cut back on regulations, or a person's political campaign in a community. Millions of people every day have access to the internet, the largest storage facility of easily accessible information. As a result, plenty of good interactions with others and an increased learning and understanding is prevalent in today's society, however it also has some potentially drastic draw backs.
Having a large swath of information being collected and published to the internet every day, can often seem like an overwhelming figure to comprehend. It is exactly this reason that largely unverifiable information regarding hard button topics and published and spread around the internet in order to drive up clicks and views on links. The owners of the websites often make money from advertising that is placed on their website and as a result, the only thing they look at and figure is how much they are making rather than if the information is factually correct. In the Washington Post article, talking about the alleged Russian interference in the election, shows how quickly false information can be spread throughout the online community. "On other occasions, RT, Sputnik and other Russian sites used social-media accounts to amplify misleading stories already circulating online, causing news algorithms to identify them as "trending" topics that sometimes prompted coverage from mainstream American news organizations" (Timberg). While some of the internet's most misleading figures tend to rely on the emotional appeal to news topics and happenings, it should serve as a reminder that as educated individuals, we should think about what the article is actually saying and whether or not seems truthful on face value.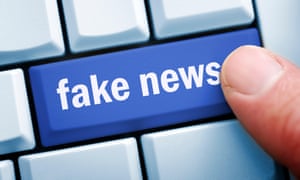 After doing so, we either eliminate it as a credible source of information, this is only meant to weed out the extremely outlandish articles, and continue researching into the topic until we can find another creditable source that can either back-up or disprove the claim presented in the original article. If the internet turns into a place of where information often times becomes blurry we owe it ourselves to research the topic before 'retweeting' or sharing an article or link. Especially if the article in question does not seem remotely realistic.
Please click here to view the next part: Benefits of the Internet